Summer Term learning
We will begin this term with a whole school focus on 'Growth' and we will be using the text 'Trying' by Kobi Yamada to help us think about what we have learnt so far on our learning journey through Apple Class and what else we would like to achieve. We will be talking about the importance of perseverance and trying our best and how we change our thinking from 'I can't do this' to 'I can't do this yet'.
The rest of the learning throughout the term will link to our key question 'Who stomps, chomps and roars?'. We are all looking forward to finding out about dinosaurs! We will also be learning about plants as scientists, sketching and printing fossils as artists and learning about the work of Mary Anning as historians.
Our curriculum letter below will give you further information about our learning this term.
Here is a link to the text 'Trying' by Kobi Yamada: Trying - YouTube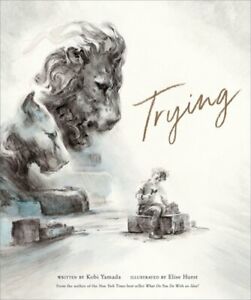 We will be sharing some photos of our learning throughout the term.
Thank you for visiting our page
Mrs Champion, Mrs Burton, Mrs Urganci and Mrs Glassford
Here is a story time video with Mrs Champion, one of the Apple Class teachers.
Here are some photos of our classroom so that you can see what each area looks like in more detail.